WHO WE ARE
Lodestone Wealth Management, LLC. serves clients from all professional backgrounds. Our roots in the greater-Spokane area fittingly represent our diverse client base: retirees, professionals, business owners, state and local government employees, and employer-sponsored retirement plans such as 401(k), SIMPLE, and SEP IRAs.
We specialize in establishing and implementing financial plans for professionals considering a transition to retirement. Our cost-conscious, fee-sensitive approach also resonates with young households committed to systematically investing towards established financial goals.
Dan has been helping individuals, corporations and foundations reach their retirement and investment goals since 1999. In our opinion, time in the market is more important than trying to time the market. We believe that by building globally diversified portfolios using a combination of low-cost investment products (ETF's, Institutional Mutual Funds and individual securities) gives our clients the best chance to achieve their financial goals. We use financial planning software to ensure that clients stay on the path to financial independence.
Daniel is a Spokane native. His family has Spokane roots going back over 100 years; his father was a second-generation Optometrist who graduated from Gonzaga University in 1937 and played on one of the last GU football teams. Dan graduated from Ferris High School in 1977 and in 1981 from Gonzaga University with his Bachelor's in Business, where also he played baseball in from 1978-81. Dan has been working in the financial services business for over 20 years, founding his own fee based advisory firm in 2009.
Dan has always been active in the Spokane community. Since 1983, Dan has coached Spokane youth sports of all ages in baseball, football, and basketball. His other interests are skiing, golfing, fishing, and playing handball. His greatest pleasures are spending time with family and friends, his beautiful wife Beth, his kids: Ryan 32, a UW Pulmonologist; McKenzie 30, successful in Spokane Real estate and Alexis 21, in the pharmacy program at University of Montana. He is additionally blessed to spend time with his 4 beautiful stepdaughters, Ellie 22 (Loyola University), Sarah 20 (University of Colorado), Anna 17 a Junior at Gonzaga Prep , and Julia 15 a Gonzaga Prep Sophomore.
Andrew is an Investment Advisor and Certified Public Accountant. His passion is helping clients become financially independent and working with high-net-worth clients to manage their financial legacy. We use low cost Exchange Traded Funds (ETFS), individual stocks and mutual funds to structure evidence based, globally diversified investment portfolios. Our objective is to provide exceptional service at an exceptional value. In addition to managing investments, we also create financial plans for clients (a road map to financial independence), provide Federal/State income tax and estate planning, confirm a client has adequate insurance coverage (life, disability, health, long term care, umbrella, etc.), implement retirement plans at the entity or individual level (401(K), SIMPLE, IRA, Pension Plans), assist clients with structuring the sale of their businesses, and most importantly we help clients make good investment/business decisions and avoid costly ill-advised investment/business decisions.
Andrew is a Spokane Native who graduated from Pacific Lutheran University and was an All-American Soccer player with the Pacific Lutheran Lutes.  Andrew has two daughters, Mykal (MJ) and Justina (JJ).  MJ has earned a Master's in Teaching from WSU and is a teacher.   JJ is a senior at the University of Montana studying Natural Resource Management and Journalism.
If Andrew is not working you will find him spending time with his spouse and best friend, Jessie McDirmid.   Jessie and Andrew enjoy snow skiing, fly fishing, spending time on "the lake", bike riding and traveling when time allows.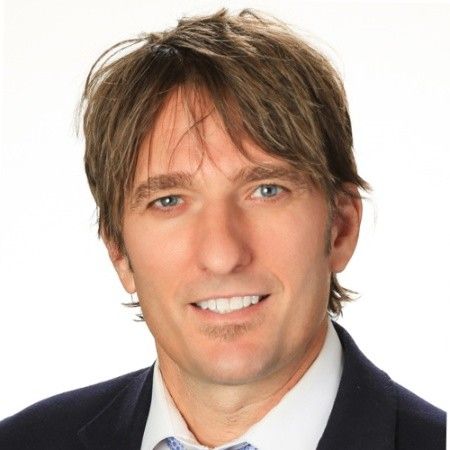 James has been helping clients reach their investment and retirement goals since 2005. His journey in financial services began at Merrill Lynch, where he learned the business from some of the finest advisors and trainers in the country. This gave him the confidence and experience to press forward in his career.
He then moved on to a privately held, full service boutique firm where he was able to absorb the extensive lessons provided by the firm's elder statesmen, who each had over 30 years in the industry. This has all lead to James developing into a solid financial services provider, who is able to call upon his experience and pair it with his thoughtful and personable nature to deliver a package of services that is truly customized to each of his client's needs.
James is a Walla Walla High School alum, graduating in 1987 and then continued his education in Cheney at Eastern Washington University, where he double majored in Psychology/African Studies, in addition to participating in sports.
James is an active member in the Spokane community, where he is involved with several non-profits, including Operation Healthy Family, AHANA, as well as holding a board of directors position with The Lands Council.
His interests are football, basketball, weight-training and his children. He has three daughters and a son.
Kristy has worked with Dan in the financial industry since 2004. At Lodestone Wealth Management she works with clients from day one to ensure a smooth enrollment process and feels that providing timely responses to any requests or questions is crucial to maintaining client trust. Kristy works from the beginning to build a client's financial plan and to help maintain it as all the changes in life come along.
1. Schedule an appointment
2. Meet with an experienced advisor
3. Get your money working
Have more questions?
 Great! We're passionate about helping our clients. Let us know your question or comment and we'll respond in no time flat!
Lodestone Wealth Management, LLC . (Lodestone Wealth Management) is an investment advisory firm, registered with the Securities Exchange Commission (SEC). It has made a notice filing in the state of Idaho and may only transact business in those states or states in which it qualifies for an exemption from registration requirements. Any direct communication by Lodestone Wealth Management with a prospective client shall be conducted by a representative that is either registered or qualifies for an exemption or exclusion from registration in the state where the prospective client resides. A copy of Lodestone Wealth Management current ADV Part 2 Form, which contains a summary of the firm's current business operations, services, and fees, is available upon request. A copy of the ADV Part 2 Form must be delivered to a prospective client before services can be rendered. Lodestone Wealth Management does not make any representations or warranties as to the accuracy, completeness, or relevance of any information prepared by unaffiliated third party providers, whether that information is linked to our website or incorporated herein. All such information is provided for convenience purposes only and all users should be guided accordingly.
Lodestone Wealth Management, LLC. has policies to protect the privacy of the personal information about our clients that we may obtain. We collect non-public personal information about you from the information we receive from you on applications or other forms, transactions with us or our affiliates. We do not disclose any non-public personal information about our clients or former clients to anyone, except as permitted by law.
Lodestone Wealth Management, LLC. and affiliates do not provide tax or legal advice. The information presented here is not specific to any individual's personal circumstances. To the extent this material concerns tax matters, it is not intended or written to be used, and cannot be used, by a taxpayer for the purpose of avoiding penalties that may be imposed by law. Each taxpayer should seek independent advice from a tax professional based on his or her individual circumstances. Likewise, each user should seek independent legal advice from a professional.